Upi is one of those Directors who never makes a movie just for the sake of making one. She always does her homework, and find an unusual angle that will make her movie different than the rest. The same goes to her latest movie entitled, "My Generation".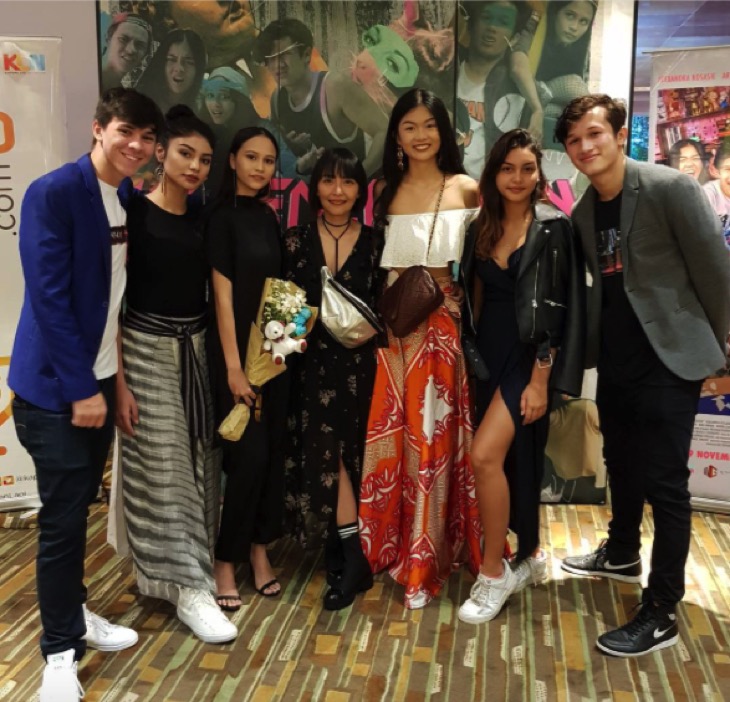 Last October 6th, 21 Cineplex at Beachwalk Shopping Center was filled with happy teens and celebrities as "My Generation" premiere in Bali. Beachwalk Shopping Center was located close with Coast Boutique Apartments in Bali that only 2 minutes walk from Coast. This is definitely their target market, as the movie tells a story about Millenials and their issues. Upi admitted that she spent 2 years doing research for the script alone. She reads their conversation on Social Media and tries to get their point of view. These days, many are criticizing the Millenials and their lifestyle. The term "Kids Zaman Now" is trending on Twitter, mostly in a sarcastic tone. However, Upi managed to draw a bridge between Millenials and their parents, their teachers and their surroundings. She portrays the situations as it is and ended up with a beautiful movie.
Most of the cast showed up that night, from the four main stars: Arya Vasco, Alexandra Kosasie, Bryan Langelo, Lutesha. Also there are Surya Saputra and Indah Kalalo who played the parents. Other casts that didn't make it to Bali includes Tyo Pakusadewo, Ira Wibowo, Joko Anwar, Aida Nurmala, and Karina Suwandhi. The "My Generation" is made by the IFI Sinema production house and produced by Adi Sumarjono. Make sure you didn't miss the movie. They hit theatre this November 9th, 2017.